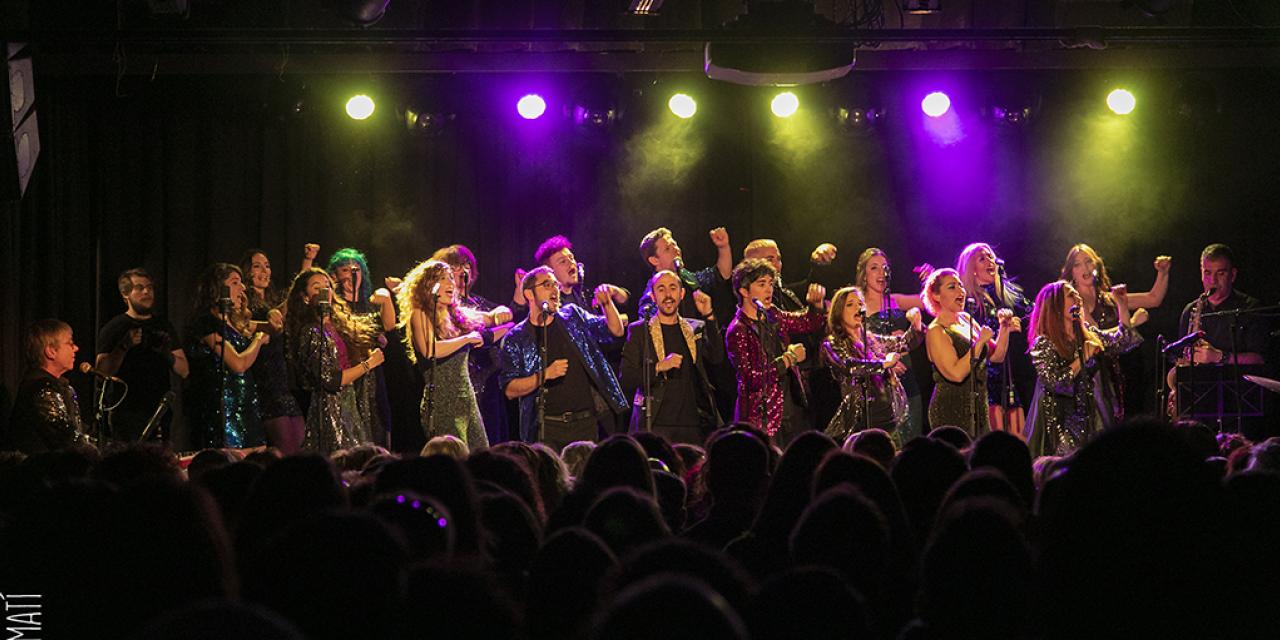 The Gospel Messengers 'Life Celebration'
The Gospel Messengers, por su energía, su fuerza y su calidad es actualmente una de las referencias de este estilo que está emergiendo con muchísima fuerza en el panorama musical. Los «sold out» de sus actuaciones en el Teatro Euskalduna de Bilbao, en el Festival de Jazz de Plentzia, en el Teatro Campos Elíseos donde acaban de presentar y grabar en audio y vídeo su espectáculo «Life Celebration» o su actuación conjunta con la Banda Municipal de Bilbao, en el Teatro Arriaga bajo la dirección de José Pascual Vilaplana y arreglos de Ramon Escalé, presentando Symphonic Gospel son buena prueba de este brillante camino que The Gospel Messengers y el Goizargi Gospel Choir comparten desde sus orígenes.
Empiezan ahora la gira de presentación de este «Life Celebration» que los llevará a lo largo de todo el 2023 a representarlo en Euskadi, en Castilla y León, en Cataluña, en el One Heart International Gospel Festival, así como en Madrid y otros muchos escenarios.
Han colaborado con grandes nombres del Gospel europeo y norteamericano como Donald Lawrence (EE.UU.), Bazil Meade (Reino Unido), Didier Likeng (Bélgica), Hans Christian Jochimsen (Dinamarca), Isaac Cates (EE.UU.), Colin Vassell (Reino Unido).
Os invitamos a disfrutar de un espectáculo lleno de música, movimiento y una cuidada puesta en escena.
FORMACIÓN:
Sopranos: Ana Ayala, Caroline Tena y Claudia Morales.
Altos: Carla Sevilla, Maider Legarreta e Irene Aulestia.
Tenores: Txato Martín, Charlie Santiago y Julen Ahedo.
Piano: Ramon Escalé (director)
Information of interest
Teatro Principal, Calle Burgos, 3, 34004 Palencia
Ticket information:
Normal A: 20€ / Reducida A: 16€
Normal B: 19€ / Reducida B: 15€
Normal C: 17€ / Reducida C: 13€
Normal D: 13€ / Reducida D: 10€