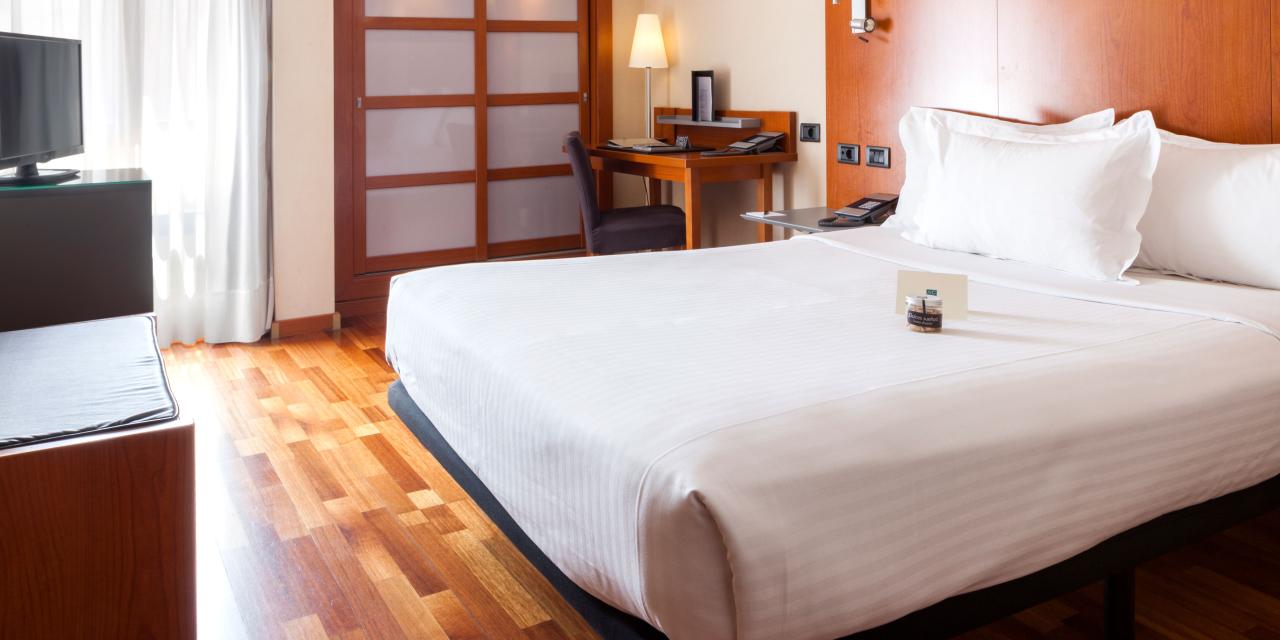 AC Hotel by Marriott Palencia
Modern and comfortable 4-star hotel well connected to the city center.
AC Hotel Palencia is a hotel located in a quiet residential area, 10 minutes from the city center. The hotel's ideal location provides easy access to the main roads that connect the city with Valladolid, Burgos, Santander and León. It has, among other services, free outdoor parking for all guests. Some rooms offer views of the Cristo del Otero, a wonderful work by the sculptor from Palencia: Victorio Macho.
USEFUL INFORMATION:
Open all year long.
Number of rooms: 65.
Number of places: 130.
WIFI: Yes.
Restaurant: Yes.
Cafeteria: Yes.
Breakfast: Yes
Parking: Yes
Pet friendly: Yes
Gym: Yes.
Sauna: Yes
Information of interest
Av. de Cuba, 25, 34004 Palencia